History and monuments
The Mandria (The Herd)
The Mandria (The Herd)
Last update 27 September 2017
Virtual tour
Located in an area northwest of Chivasso, this complex of buildings made of bricks is surrounded by fields and farms. It became active in the second half of the eighteenth century as a royal domain dependent on the one in Venaria Reale (close to Turin). Its main function was horsebreeding, particularly of "mare and filly for the reproduction and the needs of the Court and the Army" (Aldo Actis Caporale, 1997).

The buildings for the farmers, the stables, the barns and the hydraulic system for the irrigation of the fields were designed by the architect Giuseppe Giacinto Bays, who also designed the church of Saint Eligio bishop, patron saint of goldsmiths and blacksmiths, decorated by elegant rocaille stucco works.

After the First World War, the complex became a regrouping center for the Polish soldiers who fought in the Austro-Hungarian army and were waiting to go back to their own country.
Nowadays, the ownership of the buildings, which need renovating, is dispersed among several farmers.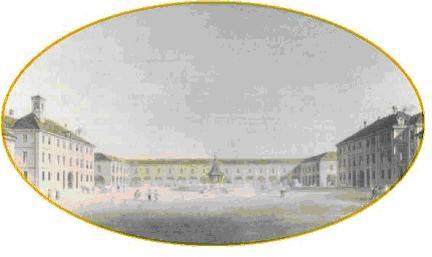 ---